THE MOST AESTHETIC DESSERTS IN THE BAY
OUR SPECIALTY
U :Dessert Story is the next level of Asian desserts--influenced by Korean, Japanese, and Thai passion. Our desserts are homemade in our kitchen with love using the highest quality ingredients.
Reserve Table
U :Dessert Story serves next-level Asian cuisine
"They don't call it "U" for nothing! It's all about having your dishes, your way! Visitors can control the aesthetic and flavoring of their food by modifying the ingredients offered to create their own version of each dish." Read More
Recipe: Chocolate Matcha Lava Cake
At Tammy Boonlieng, you'll find a variety of photogenic Asian-inspired sweets, including this riff on the classic 1980s dessert. At the cafe, the cake serves with a scoop of matcha ice cream and a dollop of whipped cream, but the dessert is so rich, it's enjoyable on its own. Read More
Gift card
Looking for something for someone special? A gift card to our store is the perfect idea!
Buy now
Luxury Wedding Crepe Cake
Our 3-tiered Wedding Crepe Cake will also come with our delicious sauce as we serve at the restaurant.
Our wedding cake is 3 tiered and serves about 50 guests.
Order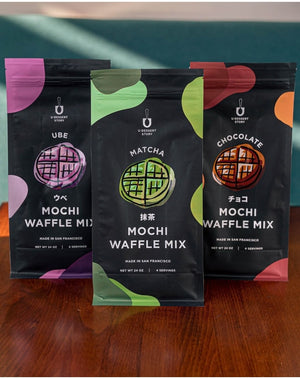 U Mochi Waffle
Sale price Price $17.99 Regular price Unit price / per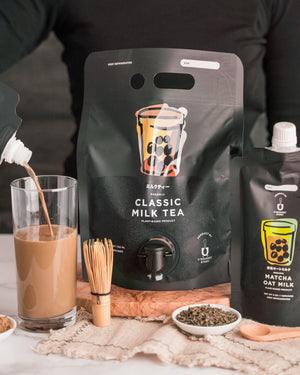 U Milk Tea Party
Sale price Price $27.00 Regular price Unit price / per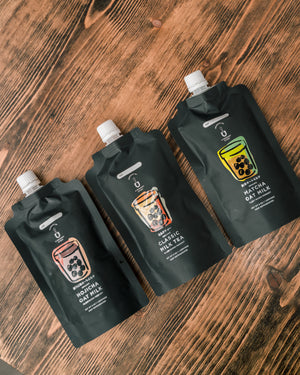 U Milk Tea Going
Sale price Price $8.00 Regular price Unit price / per
Short-Sleeve T-Shirt
Sale price Price $24.00 Regular price Unit price / per
"Bye Gym, Hello Bingsu" Hat
Sale price Price $29.00 Regular price Unit price / per